Local Business Marketing Using Social Media Seminar | February 2, 2016
Local Business Marketing Seminar via Social Media 
Tuesday, February 2, 2016 8:30 am – 12:30 pm
Could Your Business Use More Customers Walking Through Your Door Every Day?

Some of your intelligent competitors are using social media tools such as Yelp, Google Places, Foursquare, and many more sites to create a buzz for their restaurant or business on the internet and have new customers become your raving fans.
What about your business?  Are you sitting on the sidelines waiting for the right time to step into a new way of getting customers to find you locally?
Don't worry! We have designed a specific of seminar that will have an immediate impact on your online local presence.  In this 3 1/2 – hour seminar you will learn: 
• 7 Effective Ways to Leverage Social Media to Find New Customers
• How Booming Local Listings will Affect Your Revenue
• How Mobile Marketing Can Bring You More Traffic
• How to Enhance Customer Loyalty
• And of Course, How to Increase Sales
• and much more… 
Sign up now before it's too late!

Event is Limited to 18 Attendees
Program
8:30 – 9:00 AM Registration
9:00 AM – 12:30 PM Seminar
Seminar Cost: $97
Contact:
Carmen Lopez
Doral Chamber of Commerce
Email: carmen@doralchamber.com
Phone:

(305) 477-7600

WHEN:
Tuesday, February 2, 2016
8:30 AM to 12:30 PM EST
8:30 am – Registration & Networking
9:00 am – 12:30 pm  – Seminar

WHERE:
Doral Chamber of Commerce
8181 NW 36th Street Suite 21-A Doral, FL 33166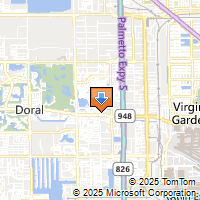 Driving Directions
NOTE:

Due to Limited Space, Pre-registration is required. Once payment has been received there will be no refunds.